Chocolate as Metaphor for Hybridity; MA Dissertation
2021

Royal College of Art;

Layout design, Food History, Research & Concept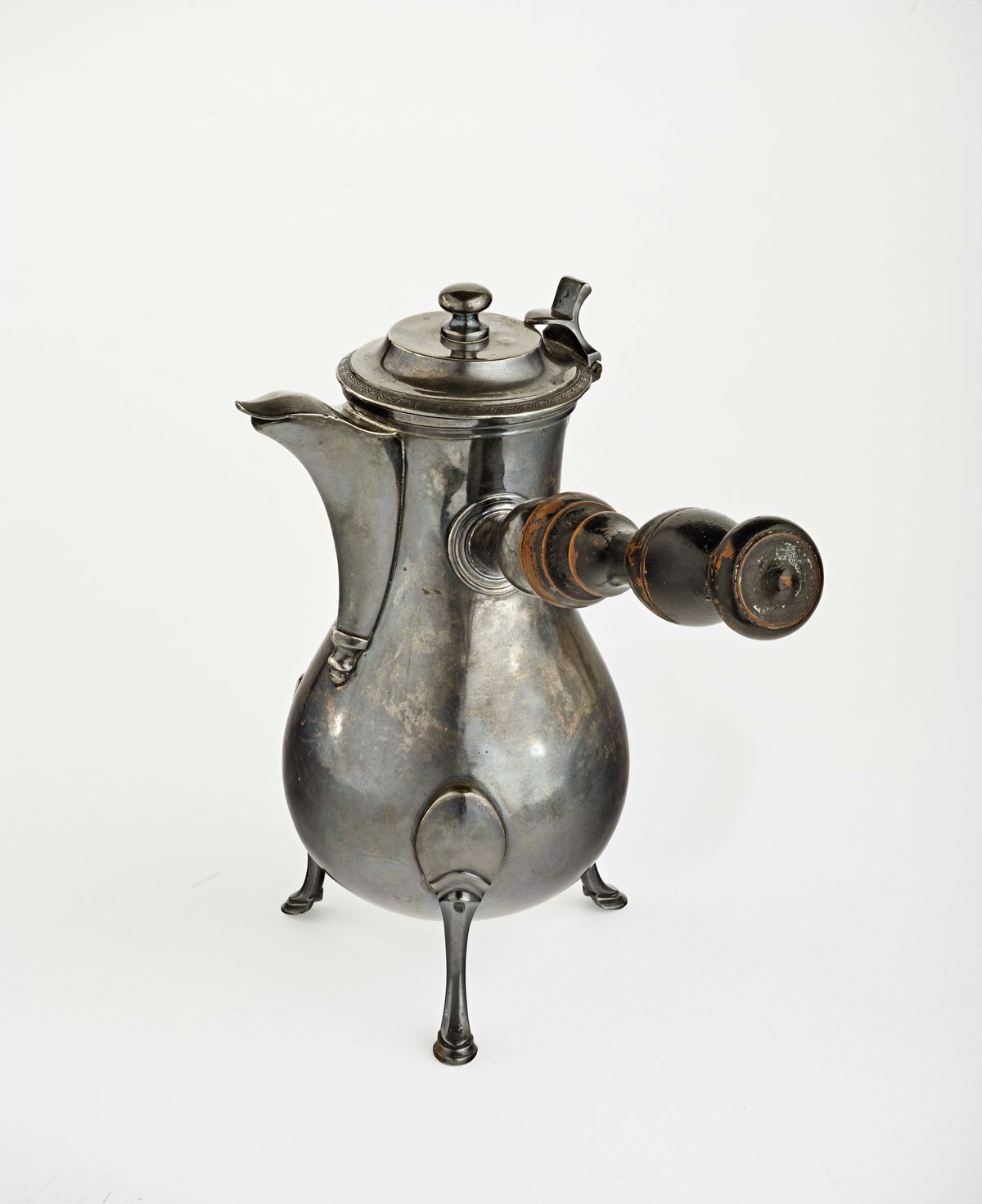 18th Century Chocolate pot, France; V & A Museum London.
This is an collection of essays coolated to form a creative writing dissertation about the history of chocolate as a metaphor for the concept of hybridity self-identity.

It explores the ways in which chocolate has been shaped by various cultures throughout history, and how this reflects the complexities of identity formation in contemporary society.

Front cover for Chocolate as a Metaphor for Hybridity in Self-identity; 2021.
Abuelita chocolate tablet; cir. 2009
The dissertation stems from a practice which looks to create links between contemporary society and the role of consumption as an identitfier of historical events. We are what we eat and that is percisely why food can function as an alternate archive or a beautiful metaphor for experience which is hard to place into words.

I aimed to provide a concise overview of the historical link between chocolate and colonialism, highlighting how European colonization of the Americas impacted the cultivation, production, and consumption of chocolate. In the text, I touched upon the Spanish conquest, the establishment of chocolate plantations, exploitation and othering of indigenous peoples and African slaves, and finally the transformation of chocolate into a sweet dessert in Europe. The hybridity of chocolate is not something uncommon in food but to me it serves as a perfect example of the fluidity of identity, especially one that originates in Latin America.



Layout of chapter entitled
'Europe's First Taste'
.
Classic Maya drinking cup depicting god holding a cacao pod; cir. 250 CE - 900 CE.
I used archival images and experimental layout elements to engage the reader's senses and bring the metaphor to life.

The archival images collaged together with etching book illustrations, diagrams, etc. serve to imply the fluidity of historic timelines in which history weaves itself together to form the present.




Excerpt of man demonstrating crushing cacao beans to create paste from
Traites Nouveaux & Curieux du Café, du Thé et du Chocolate
by Sylvestre Dufour; 1693.
























Although I mention the history of chocolate in the dissertation it is by no means an extensive and fully exhaustive text on the subject and should be noted it's complexities and relationship live beyond the timeline I am writing about. I am interested in it's past because to me it's envolvement in the growth of colonialism and empire functions as a reflection of multi-ethnic/transnational identity today.

In the future I hope to continue to evolve this idea so please get in touch if you are interested in the subject, as I am open to any suggestions!

Diagram of the hydraulic press patented by Van Houten; cir. 18th C.
Red enamel chocolate pot; French. V&A Museum, London.