Wards Corner
2021 - Present
Community based design; Social Media design; Visual communication.
Wards Corner Community plan is an organized formal collective of residents, traders and activists working together to promote a community-led alternative to regeneration in Wards Corner, Seven Sisters.

I volunteer/work with them on a freelance basis assisting them with visual communication.
Photograph of serving a customer; Mariochukwu Ihieme.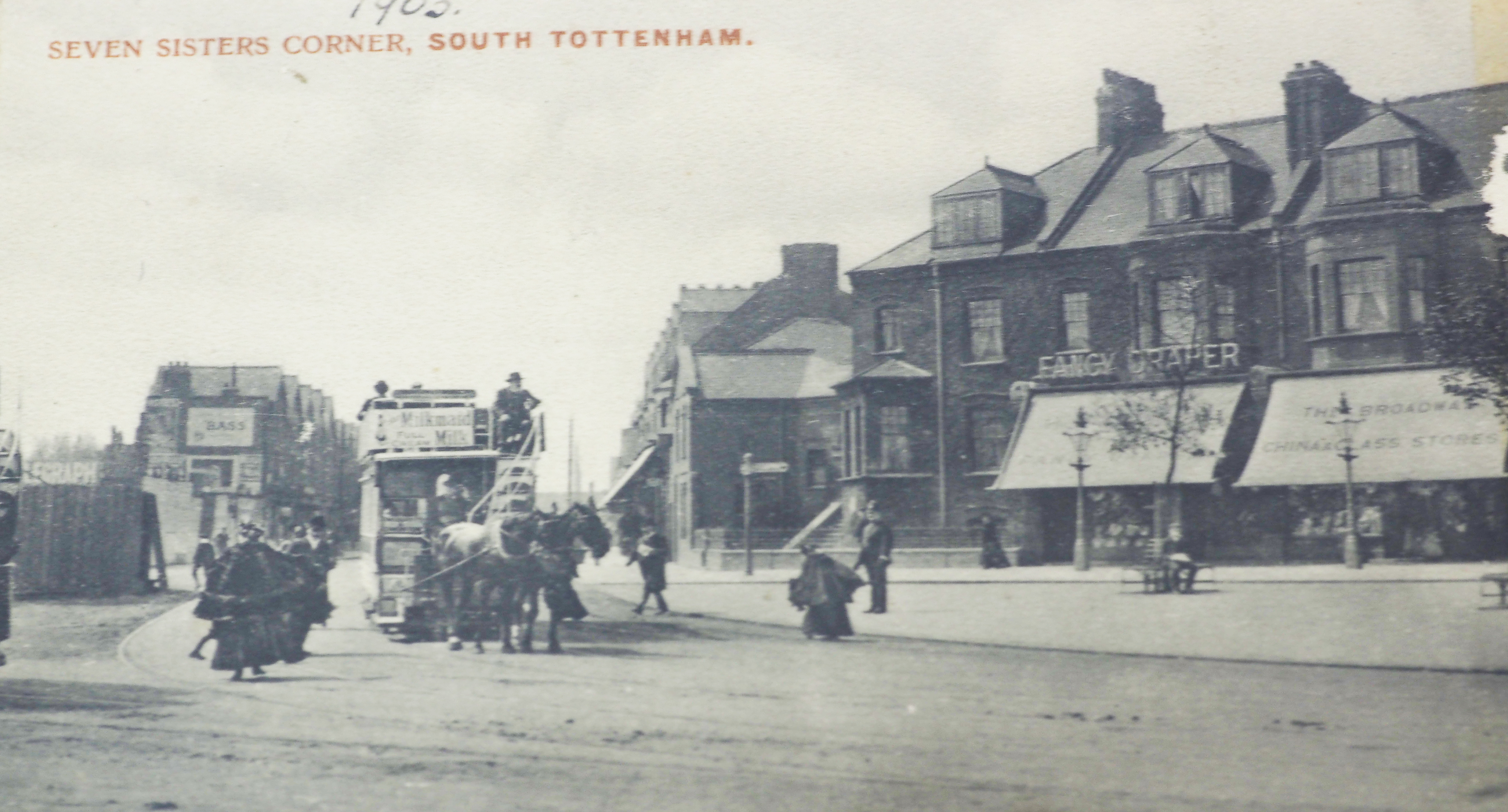 Historic Photograph of wards corner from the turn of the Century; Personal collection, 1905.
My interest in collaborating with the community stems from the fact it is one of the largest and ongoing diaspora from Colombia, a place I have cultural ties to.

From working with the community plan I have learned about the extensive and diverse groups of people who call Wards Corner their home. It is truly a melting pot home to many wonderful welcoming people who care about the sense of belonging the market offers as a space to gather.
Information poster for Wards Corner; 2022.
I was asked to design a poster which could also be printed as a leaflet giving people more information about the community plan.

The aim was readability, and to carry a lot of information that could be read at different levels of interaction.
MEMORIES FROM THE LATIN VILLAGE

The current coordinator for community involvement Javie Huxley, who also runs save the Latin Village, reached out to me to help design a set of Instagram posts to ask people to contribute stories about the market.

The design is based around evoking memories from the market from the sites of people inside to the products sold.
01:
02:
03: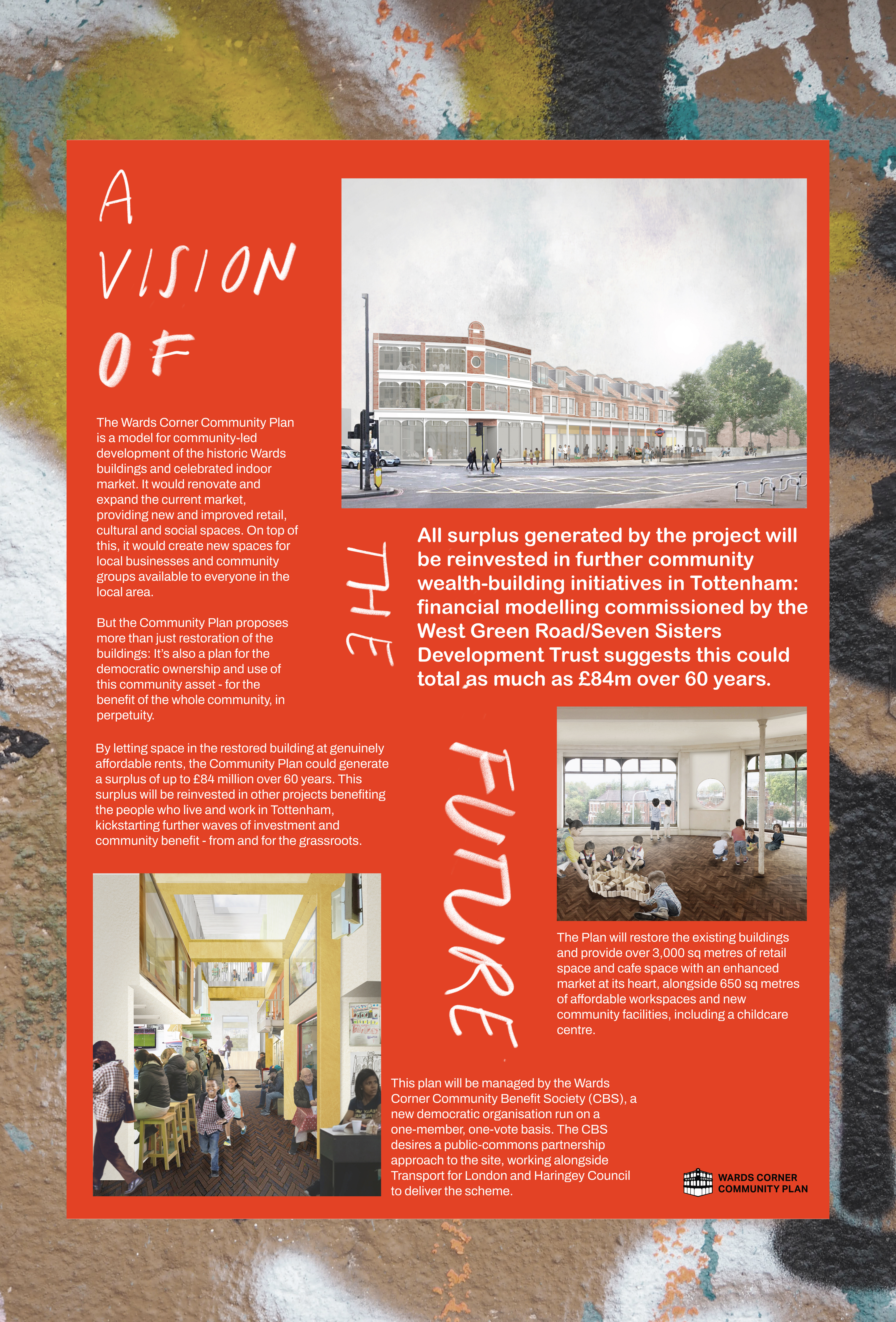 Poster for Totenham History fair describing community plan; 2022.
I created a set of posters which depicted the history, contemporary, and future visions of the market for a stall at the Totenham History event in 2022.
HISTORY OF THE MARKET
The Wards Corner Community Plan proposes a community-led refurbishment of the celebrated Seven Sisters Indoor Market and historic Wards Buildings to create a new cultural & social hub for everyone.
The development of the Community Plan has been an iterative process, initiated in 2007 and informed by around 15 years of campaigning. The Plan emerged from a strongly and widely held desire to retain and enhance Seven Sisters Market and the surrounding small independent businesses that serve low-income and diverse ethnic and migrant communities.
The buildings will be democratically owned by the Wards Corner Community Benefit Society and run for the benefit of all who live and work in Tottenham and beyond.
If you are interested in learning more please find further information about Wards Corner
here
.